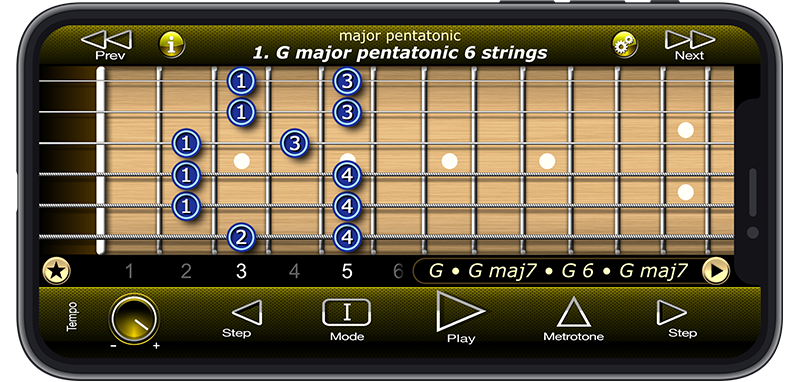 Key Features
480 pentatonic scales, which can be easily transposed, resulting in more than 5,700 of total scales (incl. transposition)!
Harmony feature: you can see and listen to the chords, over which given scales can be played. More information about these chords you can find in our "International Guitar Chords 1 & 2" apps
Every scale is provided with corresponding optimal fingerings for your comfort
Transpose scales into any desired key by dragging notes on the screen with your finger
Metrotone with precount and adjustable tempo + time signature for training
Guitar Driller Integration support

About Modal Pentatonic Scales
All musicians of different styles are familiar to blues scale. However, it is difficult to imagine a musician who would not use the pentatonic scale in his repertoire.
This app contains a unique set of modal pentatonic scales, which you can play over certain chords. There are many different pentatonic scales (Indian, Chinese, Japanese, Korean). Some of them have several names. Therefore, in this app we use more academic scale names. Pentatonic scales played on the 6 and 5 strings, with 2 notes on the string (2-2 concept), which contributes to easy learning and memorization. Some pentatonic scales contain extended fingering. The earlier musician starts using extended fingering, the better.
Modal Pentatonic Scales app is a unique material for your improvisations!
DEMO VIDEO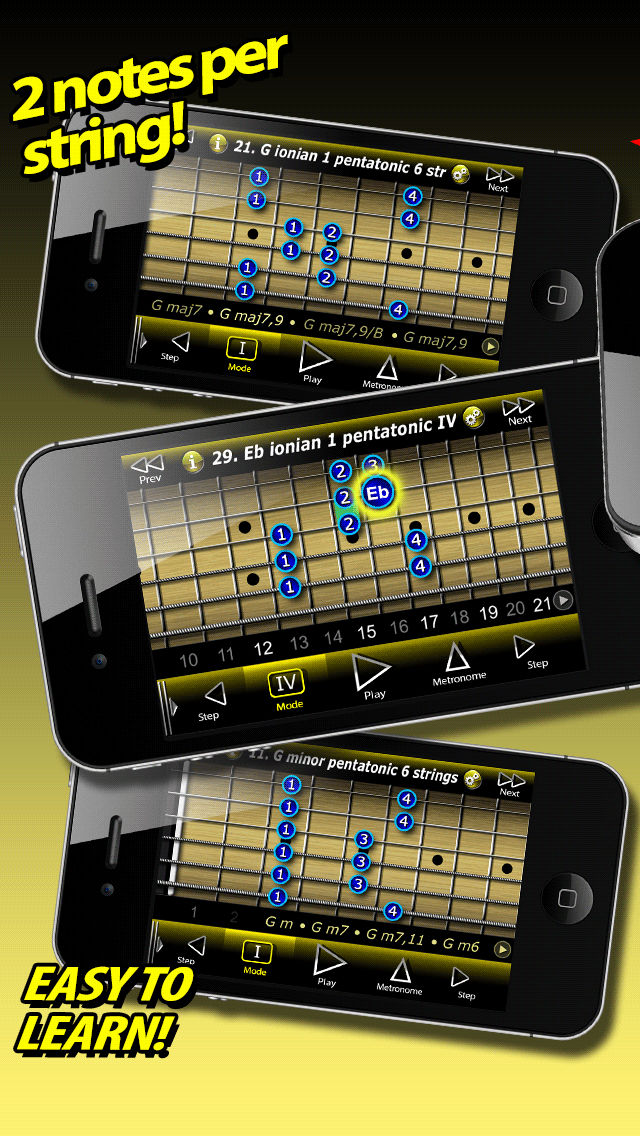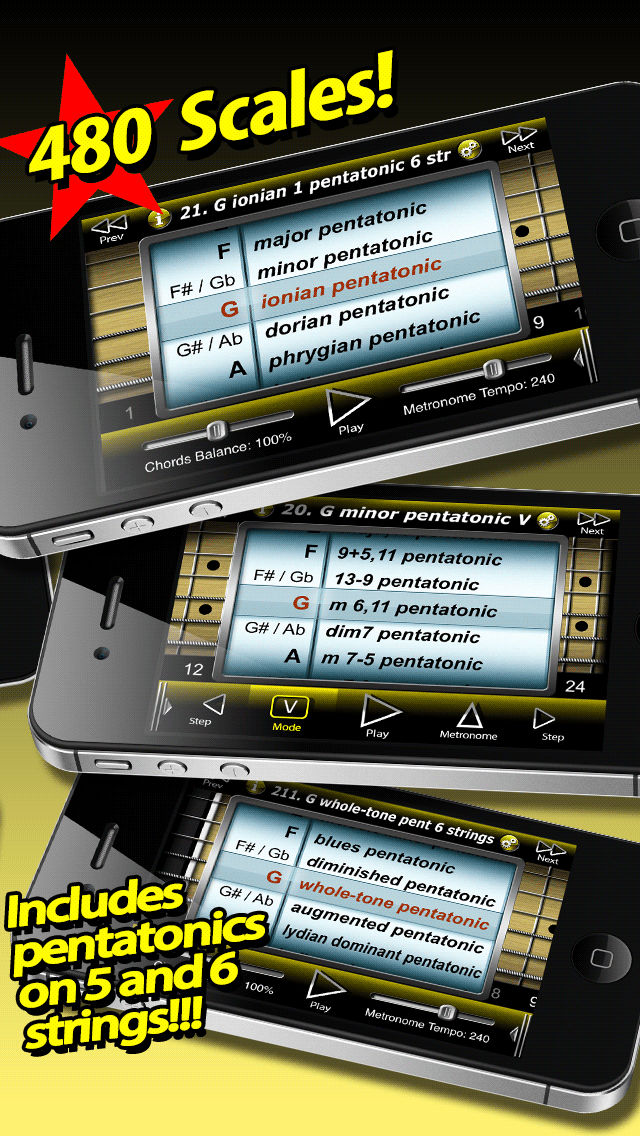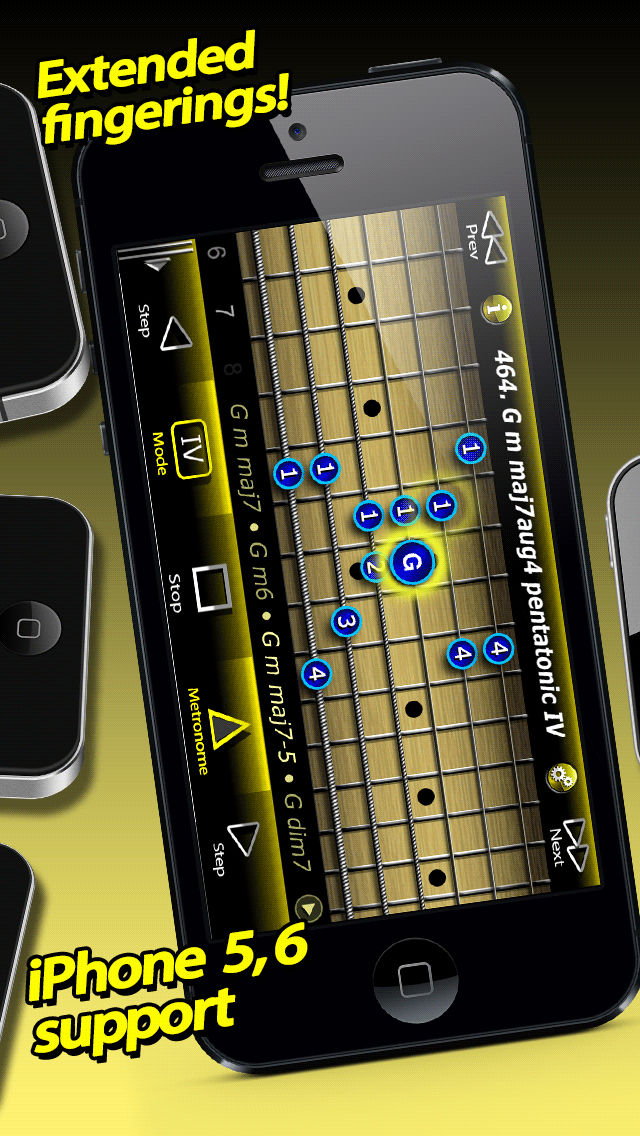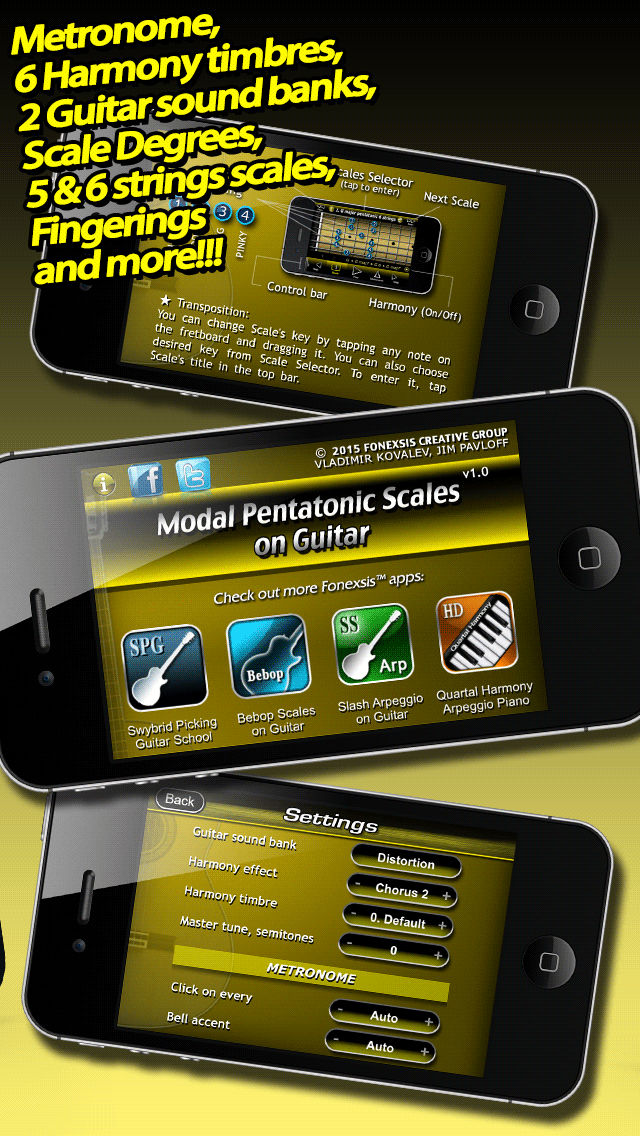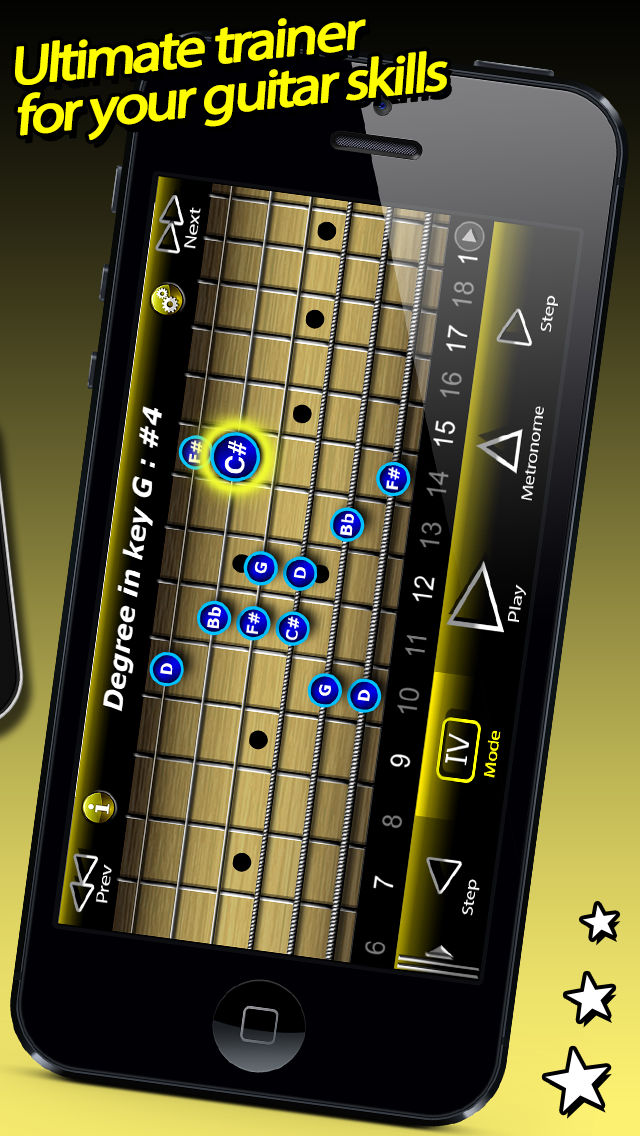 Other features
Cursor can display note names or fingering (selectable)
Notes can display note names or fingering (selectable)
Degree indicator. It allows you to examine scale steps in detail. (Degree on/off toggle is located at the bottom of the Settings page)
Sharp and flat signatures correspond to the current scale's key
Fast cycled playback with adjustable tempo (30 - 360 BPM)
Step by step note playback in both directions for detailed learning of scales
Manual note selection by tapping notes on the screen
Two guitar sound banks (Acoustic and Distortion) to select
Six selectable harmony timbres to choose from
Chorus FX for harmony chords at your choice
Stereo high-quality sound engine for listening in headphones
Supports fretboard view for lefties