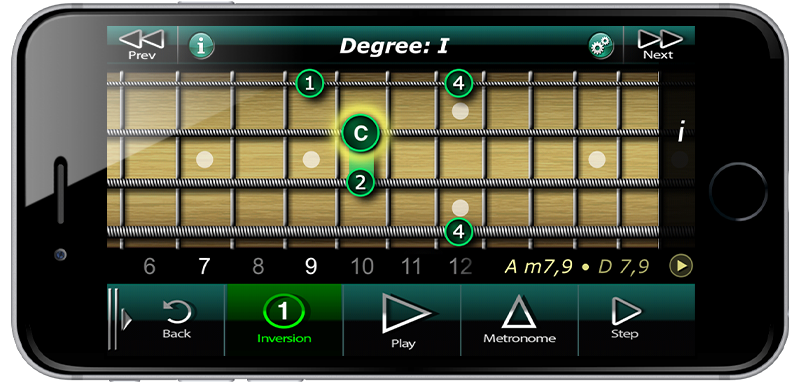 Key Features
360 different bass arpeggios (incl. inversions)!
Each can be transposed to any desired key (over 4,300 of total arpeggios incl. transposition)!
Every arpeggio is provided with corresponding optimal fingering
Every arpeggio is provided with a sequence of strokes, showing you necessary strokes for every note of arpeggio. These strokes (upstroke, downstroke, pull-off, hammer on, slide and tap) are provided to help you to achieve high speed arpeggios playing. Read the info page inside this application for detailed description on every stroke
Every arpeggio is provided with a sequence of right hand's fingers showing you how to use right hand to play the arpeggio

About Bass Arpeggios
This is a Must Have App for every bass guitarist. It's hard to imagine more or less famous bassist who would not have an arpeggio in his repertoire. It is possible long to list the names of musicians, who seriously own this material, that's why everyone must have this awesome material to improve technical skills.
Now, you can not spend money on numerous video and audio lessons from the arpeggio for 4 string bass, because all of this is contained in a one single application.
By having this app, you will be able to play arpeggios as fast as professional bass guitarists do! Of course, you will need some time to practice, but result is worth it!!! This app is intended for all music styles.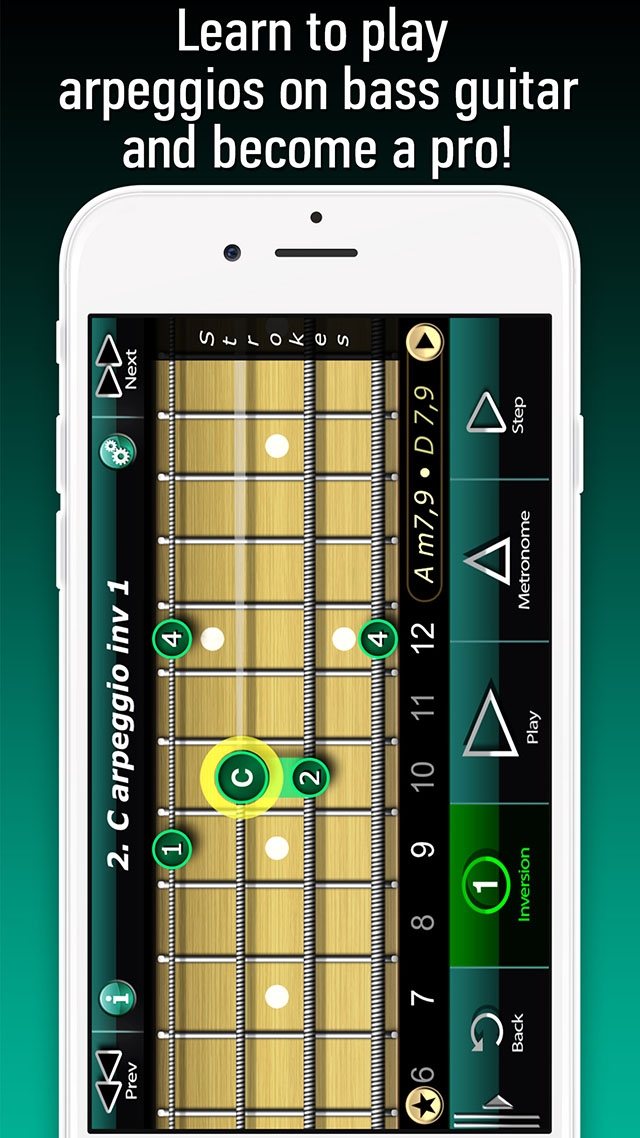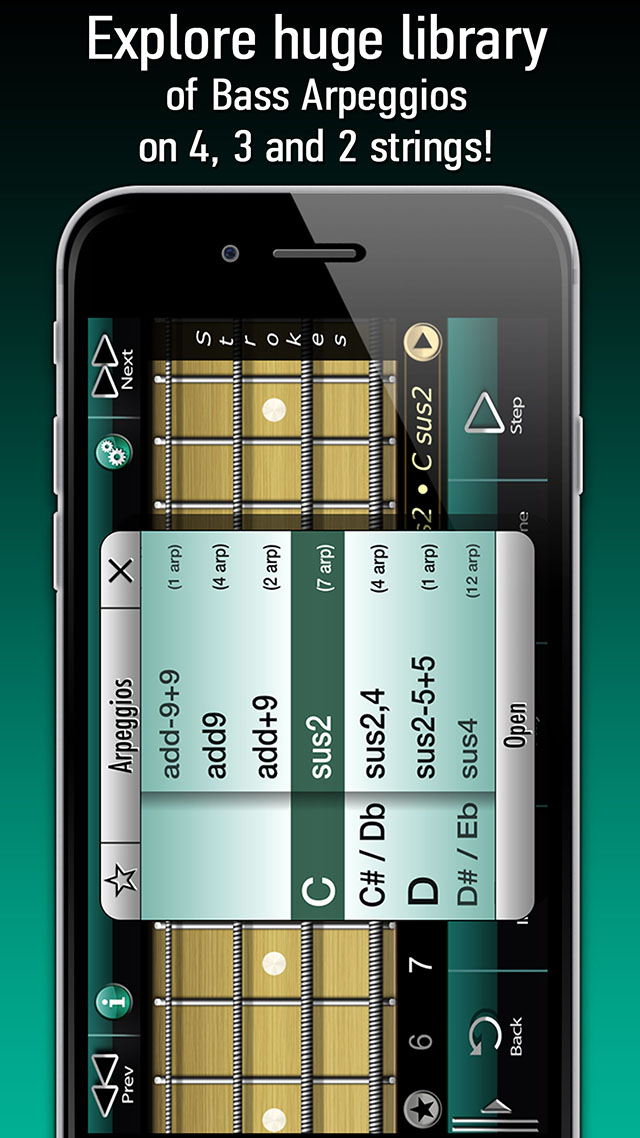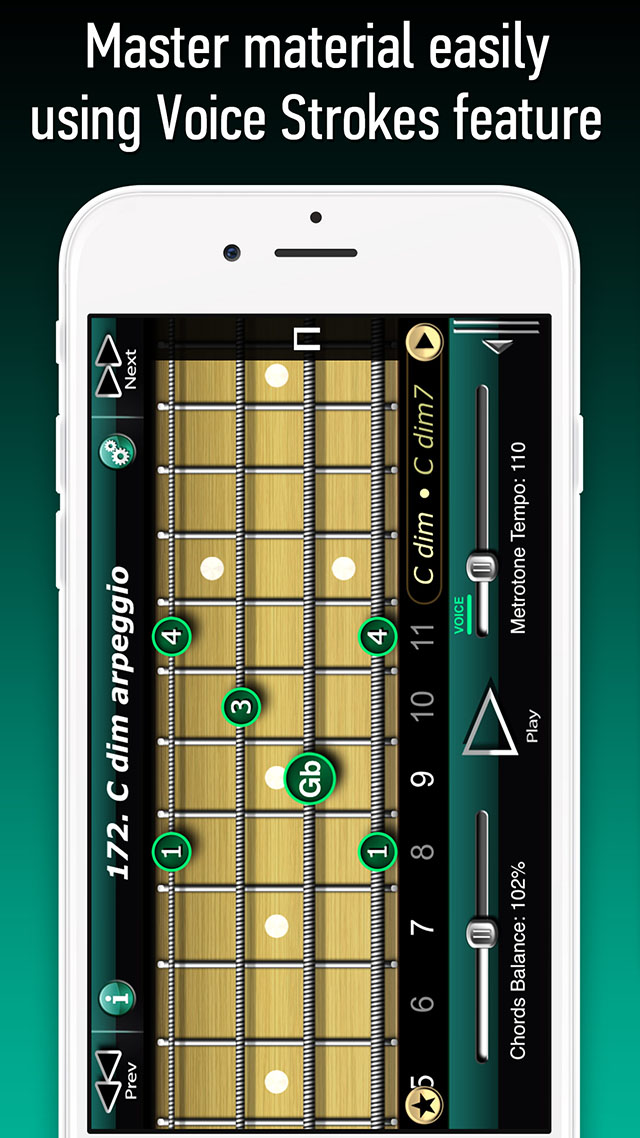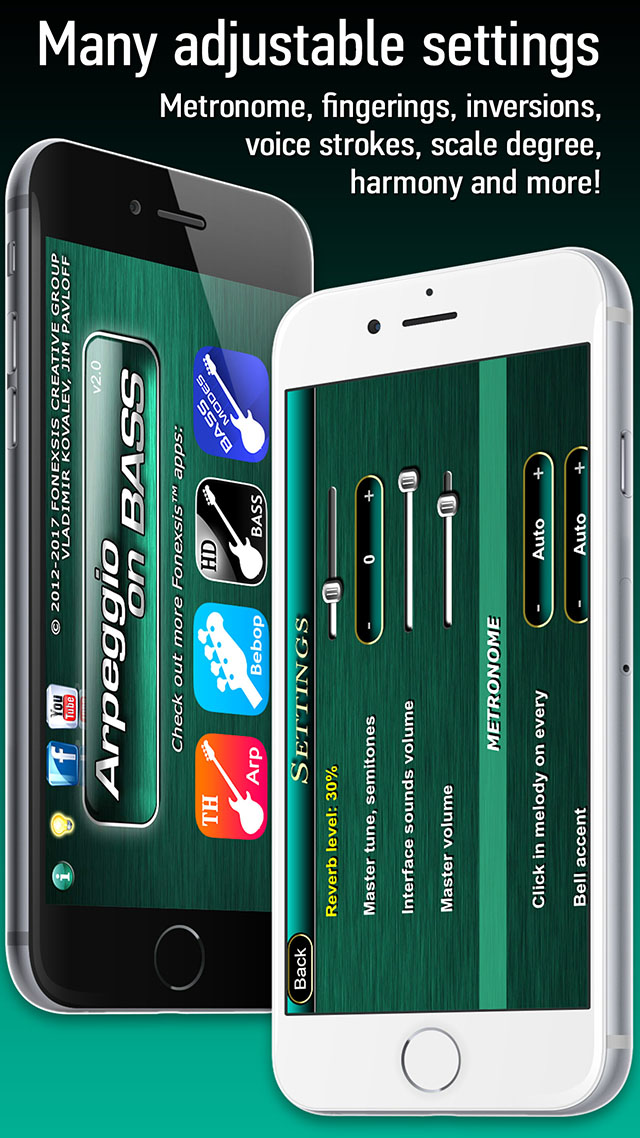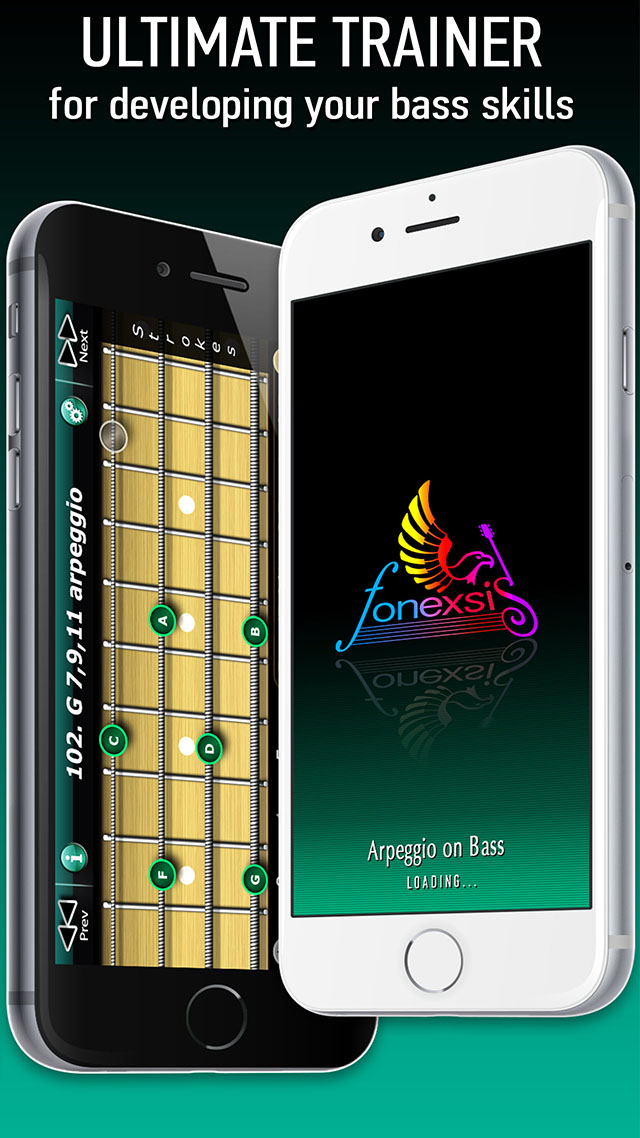 Other Features
You can choose strokes bar to show strokes or right hand's fingers from the Settings page
Voice helper function helps you in learning by speaking the strokes when in Step mode
Harmony feature: you can see and listen to the chords, over which a current arpeggio can be played. This feature can be switched off when it is unnecessary. You can also use given chord progressions for your compositions
Cursor can display note names or fingering (selectable)
Notes can display note names or fingering (selectable)
Degree indicator. It allows you to examine arpeggio's scale steps in detail by tapping any note on the fingerboard. (Degree on/off toggle is located at the bottom of the Settings page)
Step-by-step note playback in both directions for more detailed learning or arpeggios
Metronome feature with adjustable tempo and bell sound synched to arpeggio
Adjustable volume balance between harmony and guitar solo sounds
Six selectable harmony timbres to choose from
Stereo Chorus FX for harmony chords at your choice