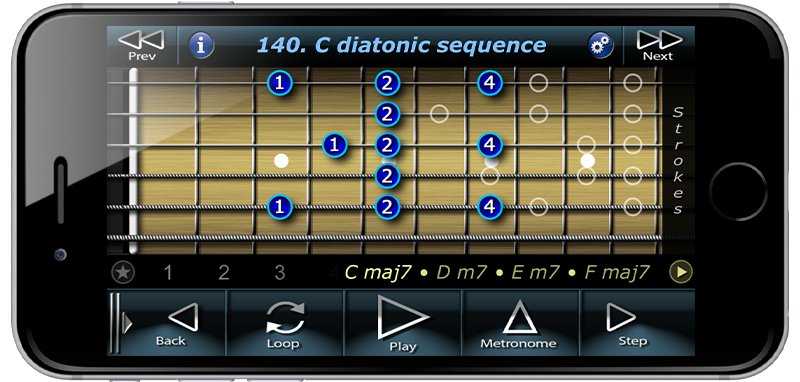 About Swybrid Picking
Fonexsis presents first full school of Swybrid Picking (Sweep/hybrid) technique. SWYBRID PICKING is a guitar method of sound production that combines hybrid picking, sweep picking, alternate picking and sometimes legato. Sweep picking is a method that allows guitarists to play exercises rapidly by picking two or more strings in the same direction (up or down) with a single stroke. Hybrid picking is a guitar method that involves picking with a pick and one or more fingers alternately or simultaneously. Alternate picking is a guitar playing method that employs strictly alternating down and up picking strokes in a continuous run. Legato method is playing musical phrases with predominantly hammer-ons or pull-offs instead of picking.

All you need is here
To date, swybrid picking technique is the latest achievement in the field of guitar art. If you want to surprise with your sparkling technique ANY PROFESSIONAL GUITARIST - that is what you need! What are some broken arpeggio or broken pentatonic! With this technique you can perform broken arpeggios which are often found in classical music, especially Paganini. This technique is suitable for all music styles that use a pick. Musicians like Tosin Abasi, Brett Garsed, Tom Quayle etc. use similar technique.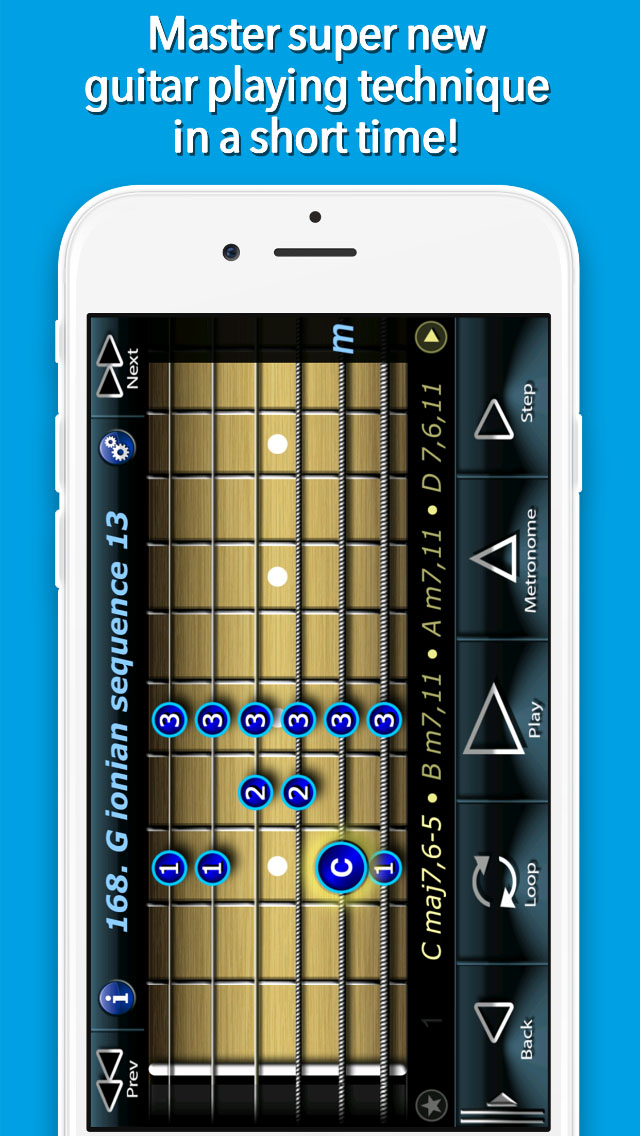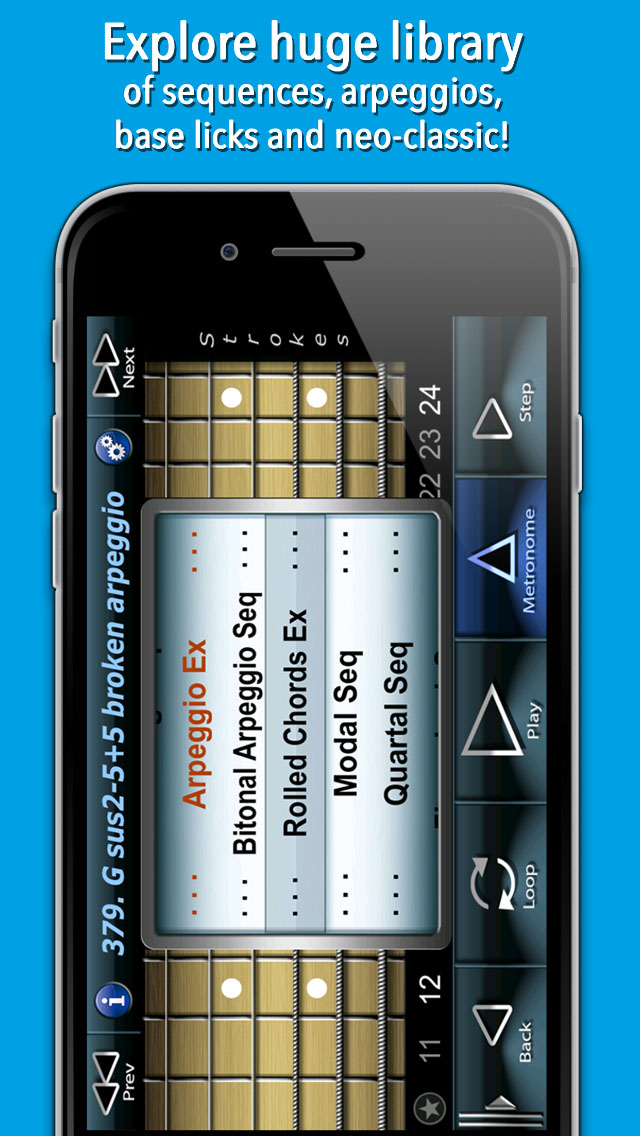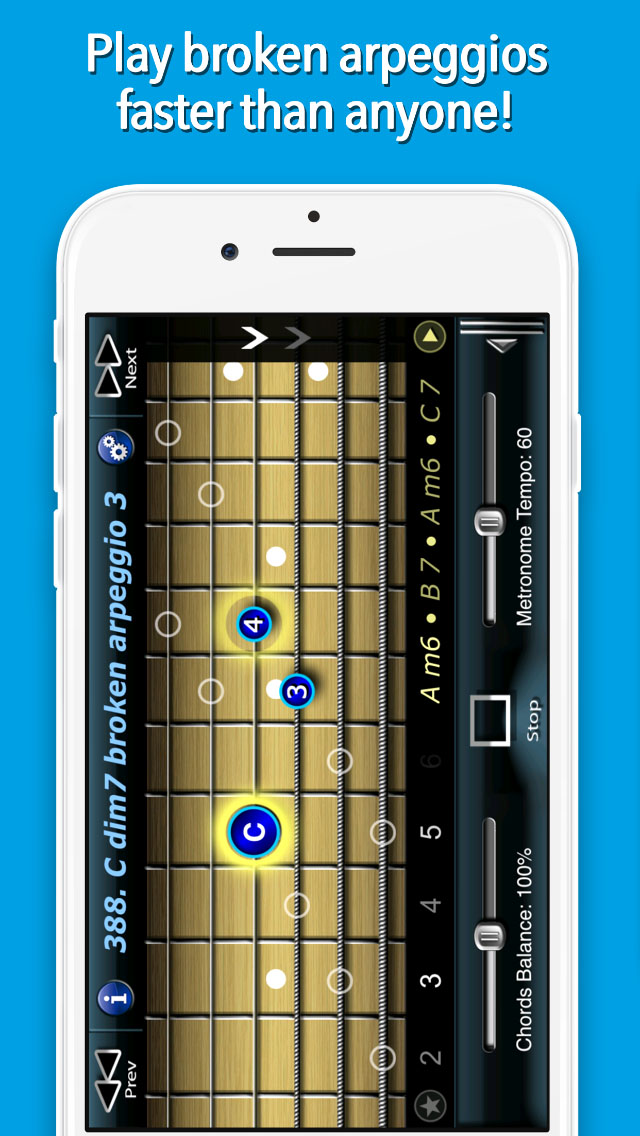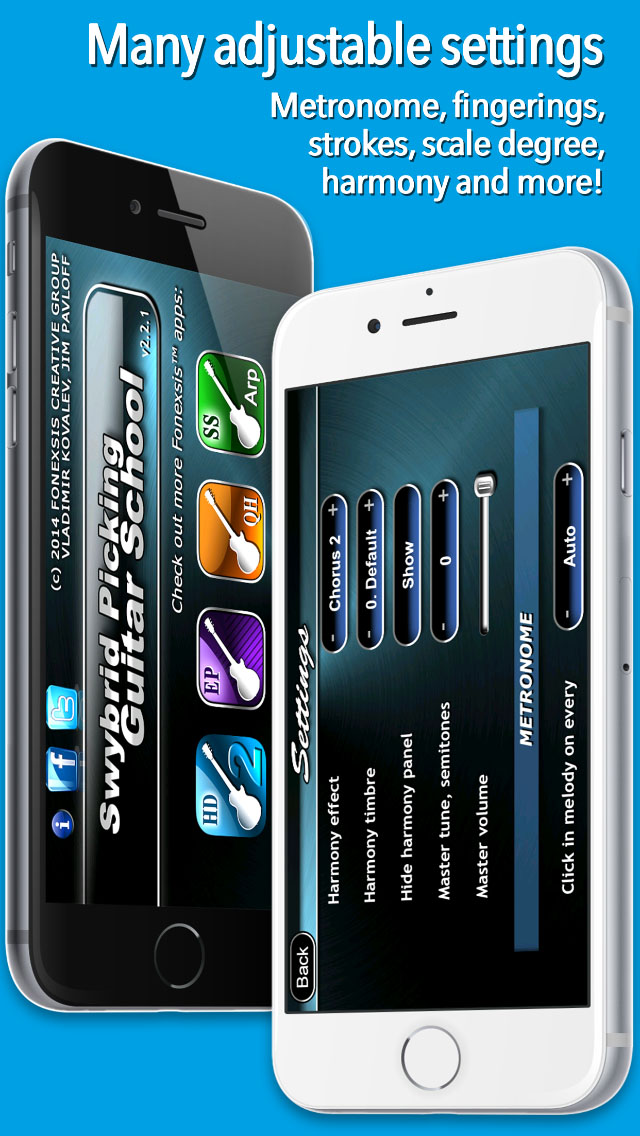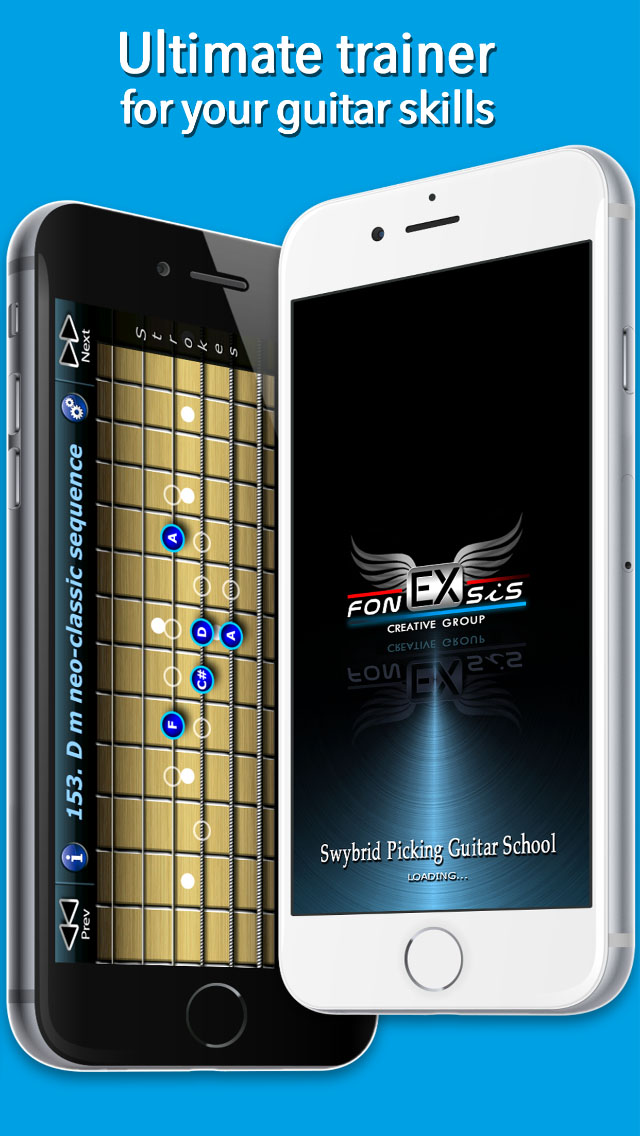 Application includes:
Guitar Tunings (6 ex);
Base Licks (121 ex);
Diatonic Sequences (22 ex);
Neo-classic Sequences (10 ex);
Diatonic Scales Sequences (26 ex);
Pentatonic Mode Sequences (31 ex);
Whole-tone Mode Sequences (20 ex);
Augmented Mode Sequences (9 ex);
Diminished Mode Sequences (11 ex);
Dominant Diminished Sequences (38 ex);
Chromatic Sequences (13 ex);
Arpeggio Exercises (40 ex);
Bitonal Arpeggio Sequences (7 ex);
Rolled Chords Exercises (7 ex);
Modal Sequences (7 ex);
Quartal Sequences (8 ex);
Skipping Strings Sequences (14 ex);
Finger Lock Sequences (40 ex);
Modes 4 Note Per String (12 ex)

All Fonexsis apps are supported by free updates!