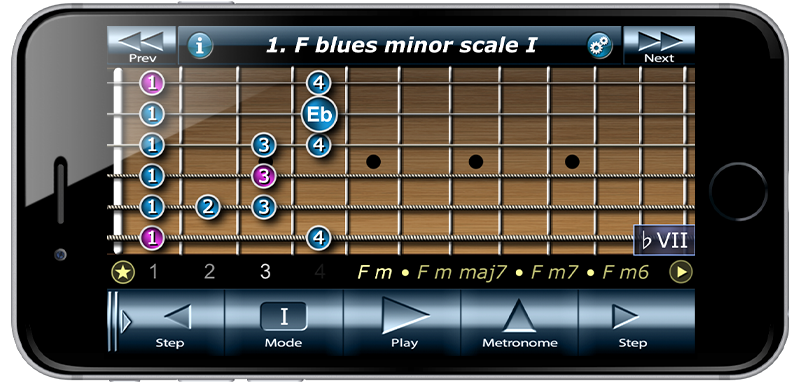 Key Features
72 variations of blues scale, which can be transposed into any key, resulting in more than 860 of total scales!
Ability to achieve fast performance speed on guitar
Blues scales are presented here in both vertical and horizontal systems on the fingerboard, with traditional and wide fingerings
Every single scale was selected individually and provided with corresponding optimal fingerings for your comfort
Harmony feature: you can see and listen to the chords, over which given scales can be played (this feature can be switched off if unnecessary)
Metronome with adjustable tempo and time signature for training


About Bluesman Scales
Do you love rock? Or maybe jazz? Are you beginner or professional? Today every musician knows what is a blues scale. But how many variations of blues scale do you know?… We will help you to answer this question! With our new Bluesman Guitar Scales app you will know more than any other guitarist!
This app contains usual and extended fingerings of blues scales. Go on and choose a suitable fingering for yourself!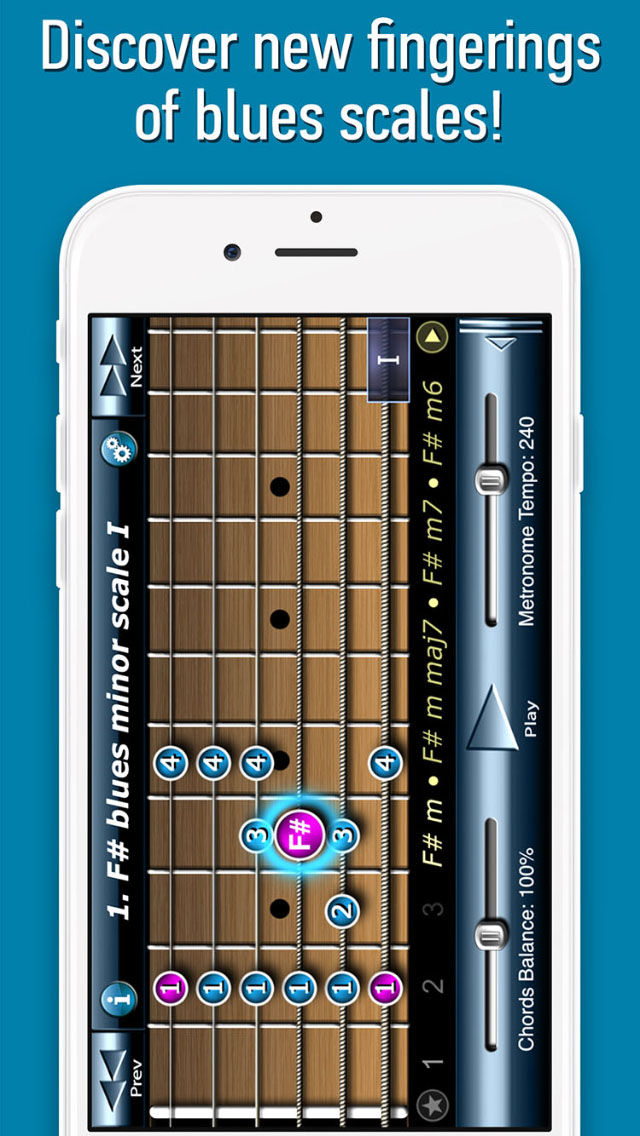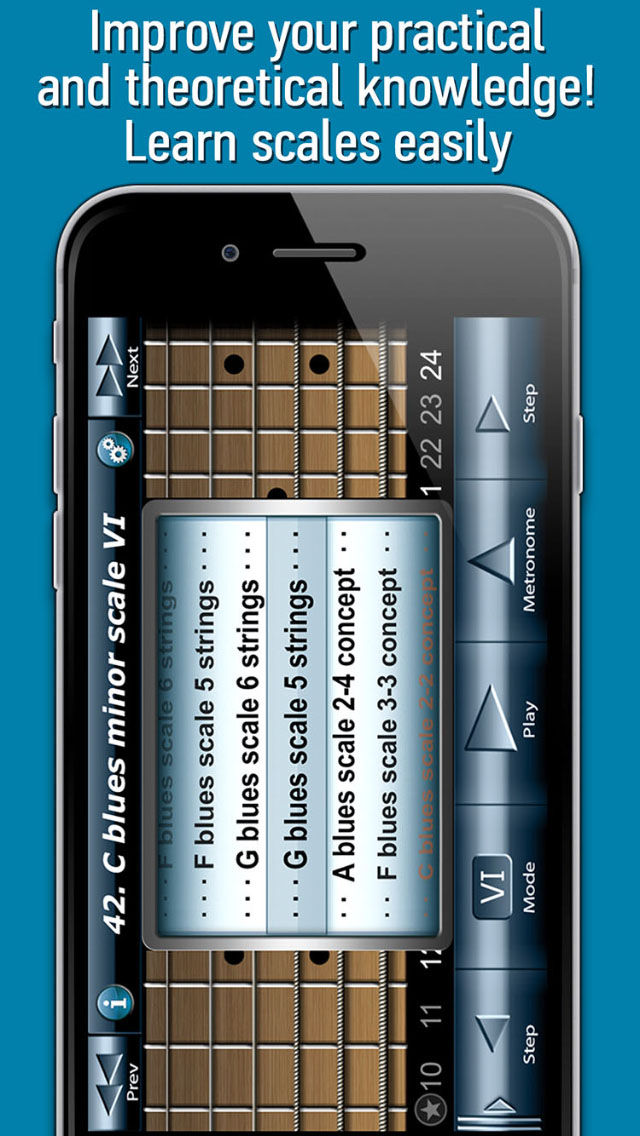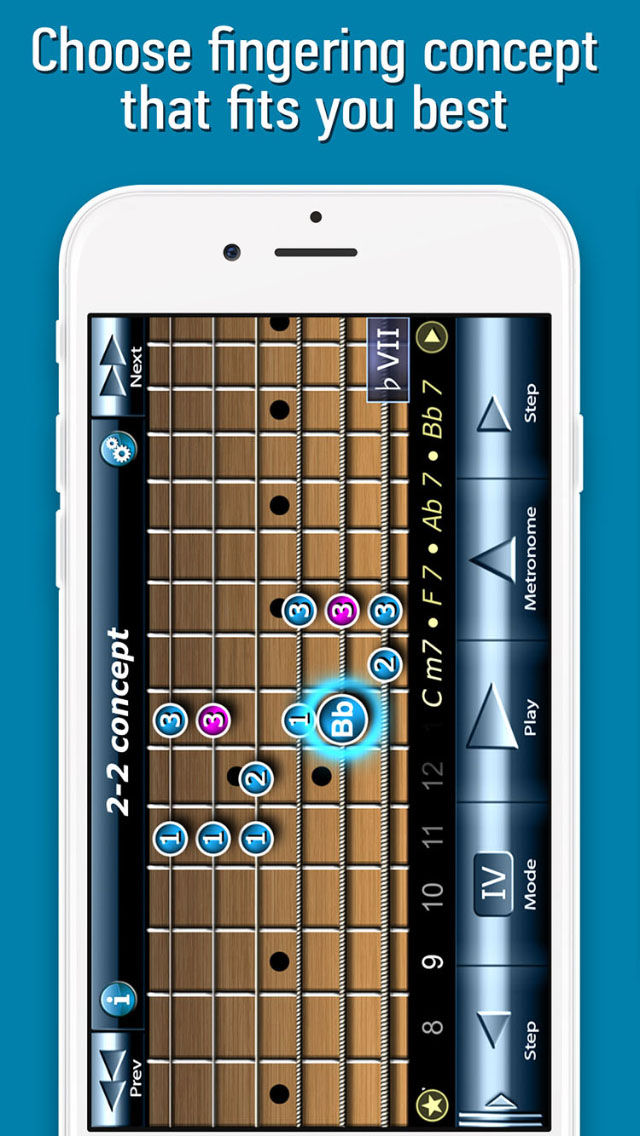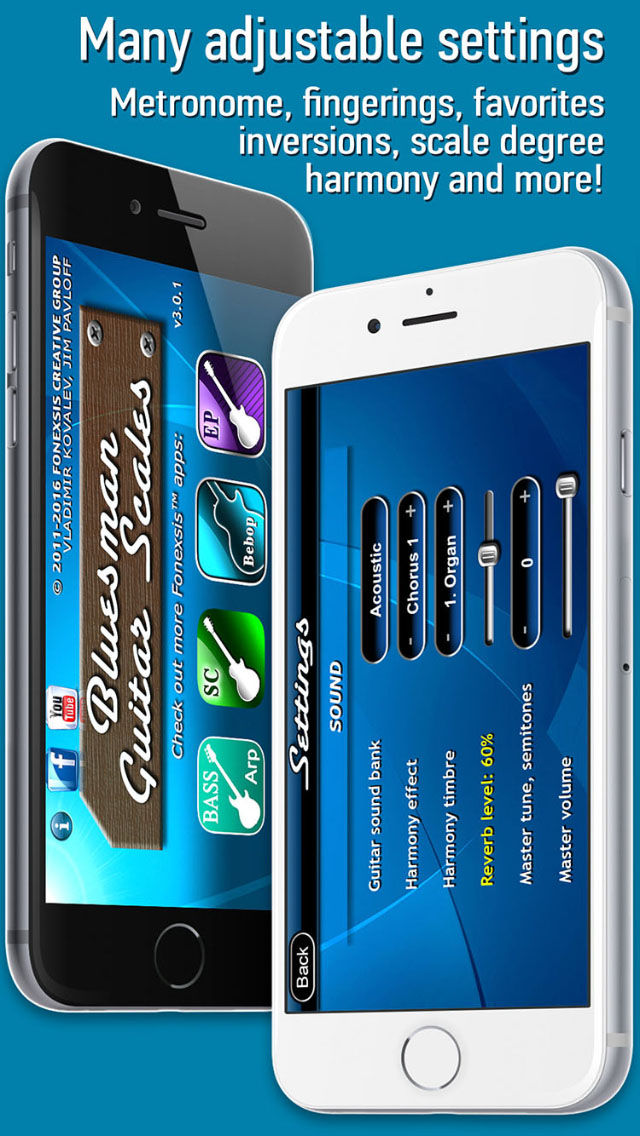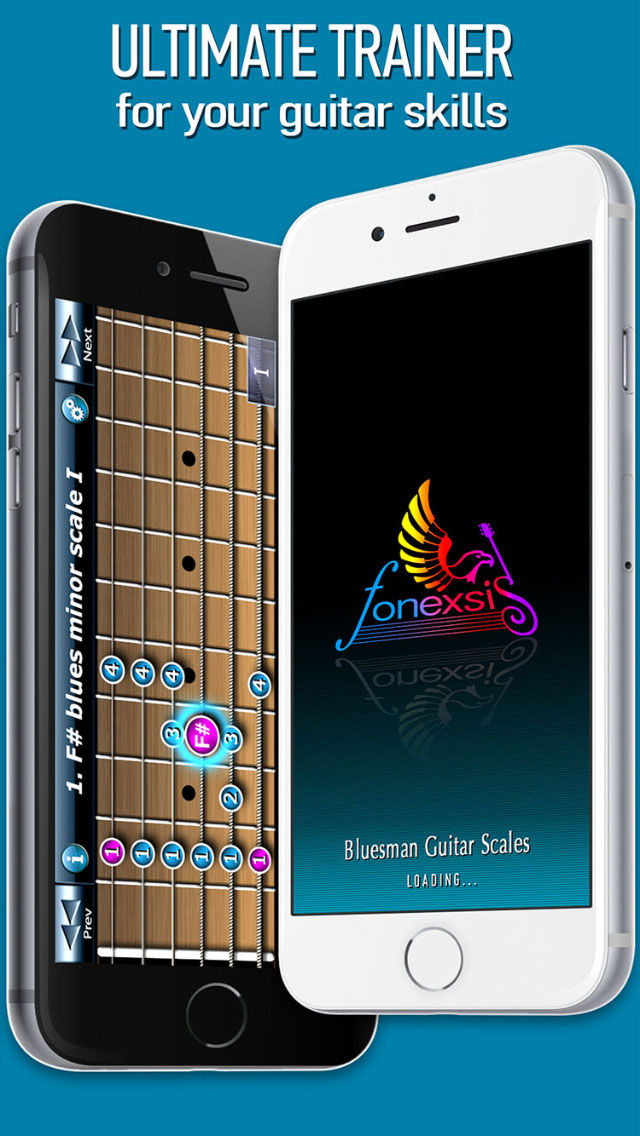 Other Features
This material can be used for any contemporary music style
TRANSPOSE SCALES into any desired key by dragging notes on the screen left/right with your finger!
Cursor can display note names or fingering (selectable)
Notes can display note names or fingering (selectable)
Sharp and flat signatures correspond to the current mode's key
Fast cycled playback with adjustable tempo
Step by step note playback in both directions for detailed learning of modes
Manual note selection by tapping notes on the screen
Two guitar sound banks (Acoustic and Distortion) to select
Six selectable harmony timbres to choose from
Stereo Chorus FX for harmony chords at your choice
Adjustable Reverb effect on guitar sounds
Note: Some scales in this collection can only be performed in slow tempo.